I had the best time in Arizona last week. I was so sad when I had to leave, but I was really glad I got to see Sarah and hang out for a few days. I flew to Tucson on Wednesday, and we drove out to Phoenix (Glendale) on Wednesday. We got there about an hour before the doors opened, so we walked around. The area right around the arena is really nice. The Cardinals stadium was right next door, and there were a bunch of shops and restaurants in a little shopping area. The setup was pretty much awesome. They also had a really cool fountain in front.
When we got inside, I wasn't blown away. To be honest, the arena reminded me of the Bradley Center where the Admirals play in Milwaukee. It wasn't too fancy. They had a nice pro shop, but not a ton of stuff, much like the Predators.
To my surprise there were actually a good amount of Blues fans there. We went down for pre-skate after the usher nazi said she'd look for us to come back up. "Um have you never had people go down for pre-skate before?" Dumb cow.
Some pre-skate pictures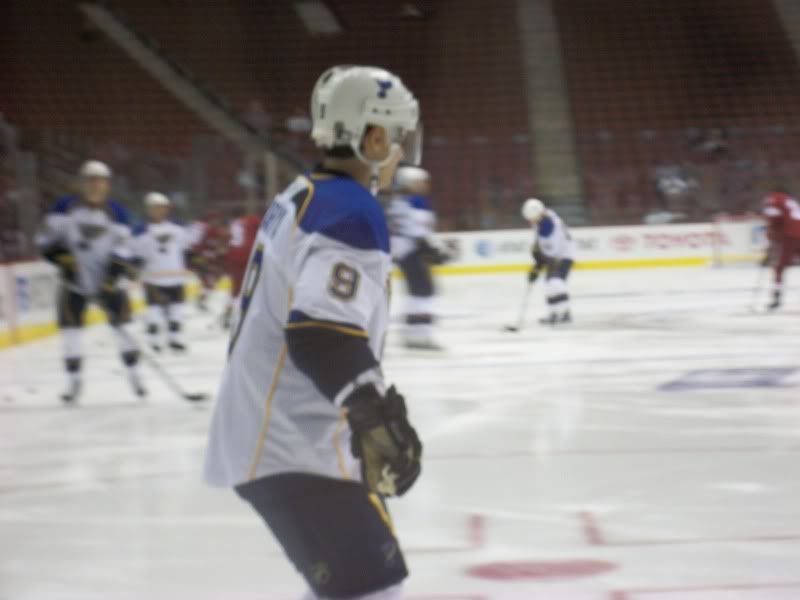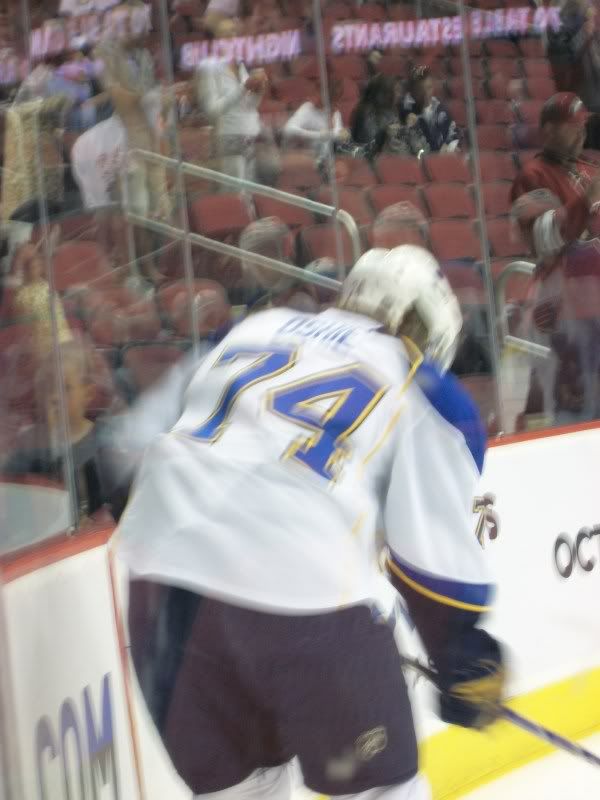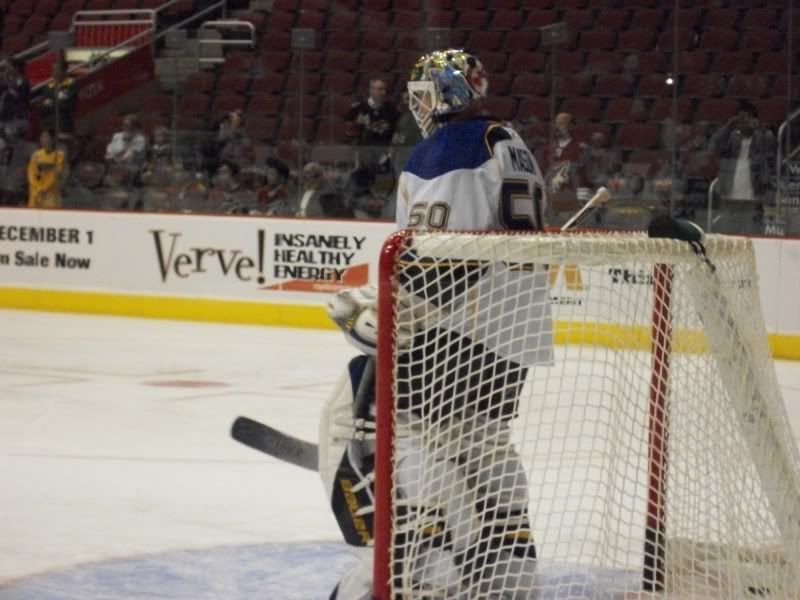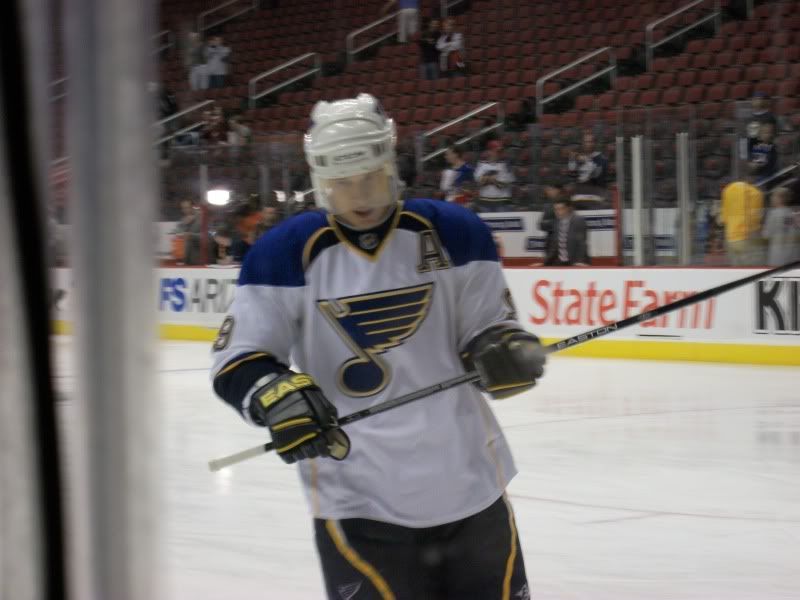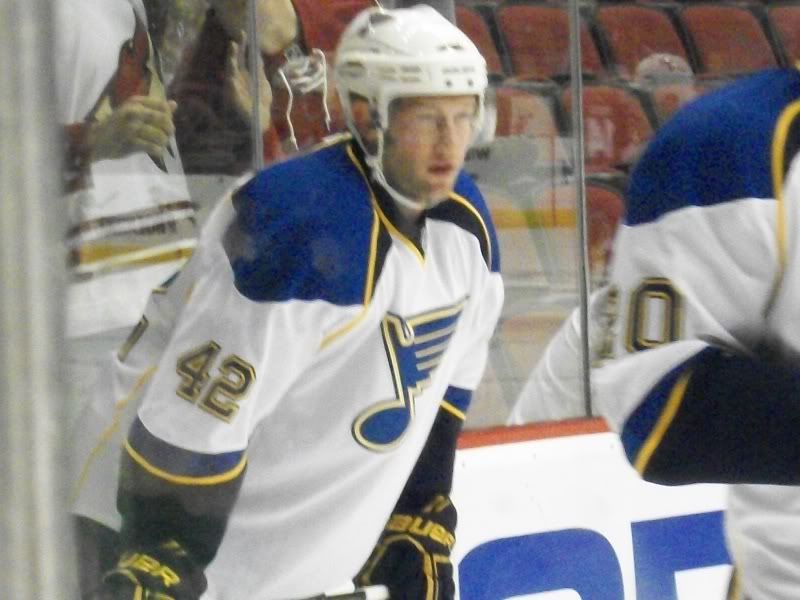 I didn't take a ton of pics during the game just because I actually wanted to watch and not get hit with a puck.
Got some of former Pred Vern Fiddler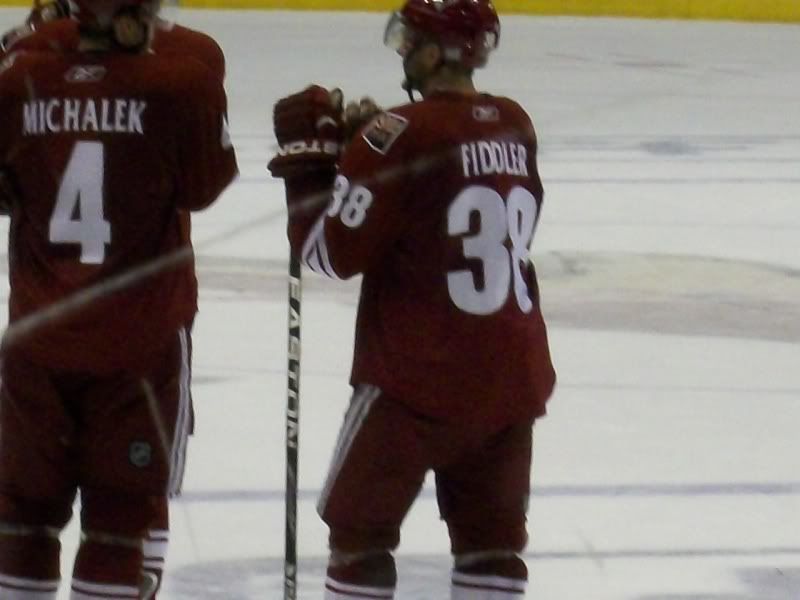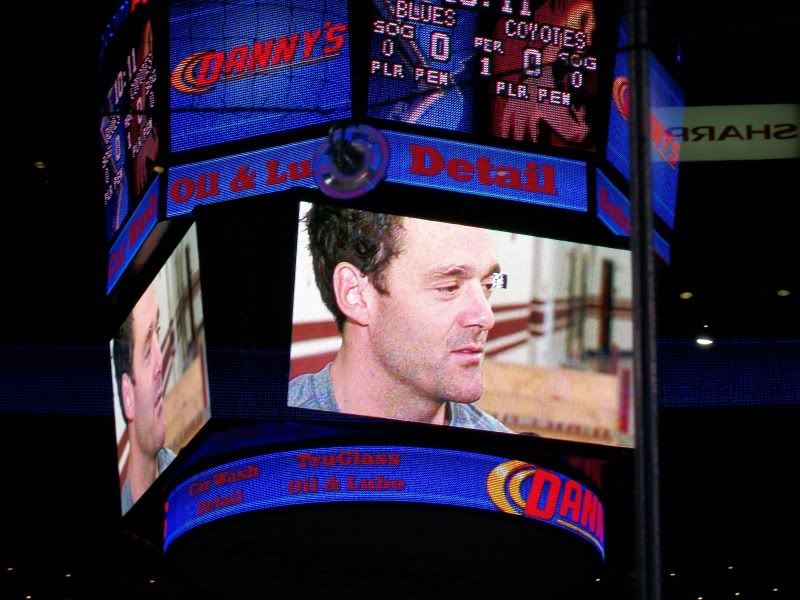 But screw him. He assisted on the game winner in OT. And I don't think he went offsides once. WTF? Go to Phoenix and now you stop sucking?
The game started off really good. No scoring in the first, but the Blues were flying. Mason looked spectacular. In the second, Backes started the scoring with a beautiful goal, in more than one way. :P The Coyotes tied it up about 6 minutes later on Doan's first of the season. Then the best part of the whole game happened. Kariya was forchecking, and the Coyotes player had the puck behind the net. As he went to come out with it, Bryzgalov wasn't paying attention. Kariya stole it off his stick and tapped it in. Unfortunately it happened on the other end from where we were sitting, but when that red light went on, I jumped up and was so excited! I love that man :) The Blues ended the second up 2-1. However, in the third Upshall tied it. WTF former Preds? The last 10 or so minutes of the third were so intense, but we ended up going to OT. The Blues dominated the first 2 minutes of overtime. They had numerous chances and were flying out there. However, Jovanovski got a lucky goal that was reviewed for several minutes. The Blues ended up losing, but still got 1 point.
I still had a blast at the game. It's always fun to go to other team's arenas. The announced attendance was under 7,000, but there is no way there were that many people there. It was empty and quiet. It sucks, because they have such a nice area. I don't anyone to lose their team, and it would suck if the Coyotes moved.
Sarah and I ended up sitting next to 2 Blues fans, also from Tennessee. One of them had an Oshie shirt on, which is awesome. So we high-fived when the Blues scored.
For $55 this was the view from our seats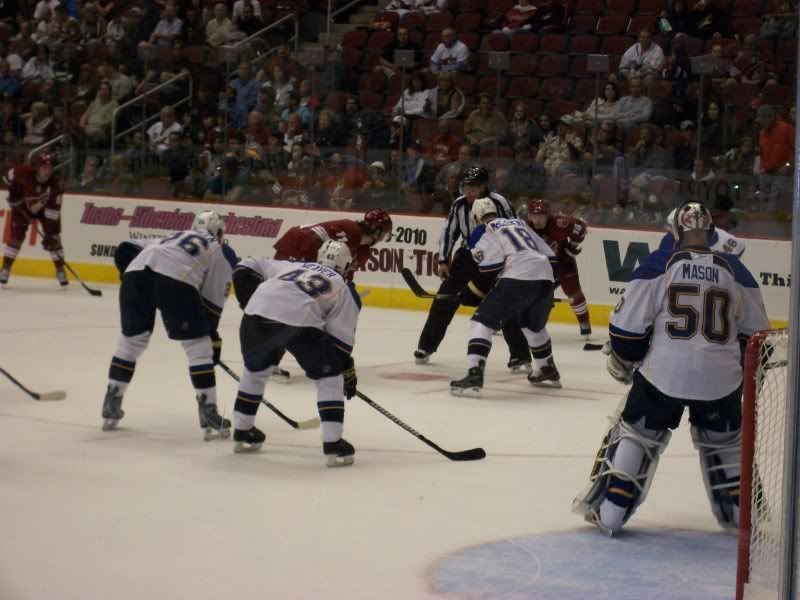 Yea, it was awesome.